August 8 2017 - What's New on Netflix for Kids (GB)
---
Here are some children's titles recently released on Netflix in Great Britain. You can add these titles to your Flix for Kids favorites.
Bruno and Boots: Go Jump in the Pool
To keep pal Boots from being sent to a rival school with better athletics, prankster Bruno leads an epic campaign to build a pool at Macdonald Hall.
Year Released: 2016
---
Molly Moon and the Incredible Book of Hypnotism
With the help of a mysterious book, a bright young girl learns the art of hypnotism. But she soon learns such a special tome attracts a sinister sort.
Year Released: 2015
---
The Black Stallion Returns
When a band of thieves steals his noble horse, a boy must race through the Sahara to find him in this family film based on the novel by Walter Farley.
Year Released: 1983
---
Nicholas on Holiday
Summer vacation has finally arrived! Nicholas and his family head for the beach, where he'll meet new friends on an unforgettable adventure.
Year Released: 2014
---
Cloudy with a Chance of Meatballs 2
Inventor Flint Lockwood battles mutant food beasts created by his notorious machine, including shrimpanzees, tacodiles and jellyfish sandwiches.
Year Released: 2013
---
Shrek
On a mission to retrieve a princess from a fire-breathing dragon, gruff ogre Shrek teams up with an unlikely compatriot -- a wisecracking donkey.
Year Released: 2001
---
James and the Giant Peach
When a young orphan spills a magic bag of crocodile tongues, he finds himself in possession of a giant peach that flies him away to strange lands.
Year Released: 1996
---
Kibaoh Klashers
Young beetle Dylan and his friends Hailey and Ollie team up to compete against tough opponents in the exciting, high-octane sport of Battle Blading.
Year Released: 2017
---
Buddy Thunderstruck: The Maybe Pile
Champion truck-racing dog Buddy and his best friend, ferret mechanic Darnell, paw through the 'maybe pile' and test out a bunch of crazy stunts.
Year Released: 2017
---
The Little Prince
When the evil Snake passes through the galaxy and extinguishes the stars, the Little Prince leaves his asteroid to save the universe from doom.
Year Released: 2012
---
Смешарики
An energetic rabbit and his ball-shaped friends live in a fantastic world where chocolate is abundant, dreams can be chosen and anything can happen.
Year Released: 2010
---
Learning Songs by Little Baby Bum: Nursery Rhyme Friends
Simple songs mix with colorful animation to teach youngsters about concepts such as animals, vehicles, numbers, colors and more.
Year Released: 2015
---
Little Baby Bum: Nursery Rhyme Friends
Twinkle, Mia, Jacus and the rest of the Nursery Rhyme Friends perform catchy tunes for the little ones.
Year Released: 2016
---
Free Rein
A 15-year-old from LA spends the summer at her mom's childhood home on an island off the coast of England, where she bonds with a mysterious horse.
Year Released: 2017
---
Miniforce
Four animal superheroes called the Miniforce transform into robots to protect small and defenseless creatures from the hands of scheming villains.
Year Released: 2016
---
Power Battle Watch Car
Jino and his Watch Car, Bluewill, compete in the Battle League to become world champions. Meanwhile, a dark force threatens to destroy them all.
Year Released: 2016
---
All Hail King Julien: Exiled
Julien's been dethroned, but loyal friends and some very unlikely allies will propel the lovable lemur on a colorful journey to take back his kingdom.
Year Released: 2017
---
Spirit Riding Free
In a small Western town, spunky ex-city girl Lucky forms a tight bond with wild horse Spirit while having adventures with best pals Pru and Abigail.
Year Released: 2017
---
Vroomiz
For these half-car, half-animal friends, each day in Zippy City is a chance to have fun, be creative and use teamwork to solve difficult problems.
Year Released: 2016
---
Miraculous: Tales of Ladybug and Cat Noir
When Paris is in peril, Marinette becomes Ladybug. Little does she know, her school crush Adrien is actually Cat Noir, another city-saving superhero.
Year Released: 2016
---
Sonic Boom
Sonic, the fastest and bluest hedgehog in the world, teams up with his animal pals to stop Dr. Eggman from turning their island into a theme park.
Year Released: 2014
---
Yo-Kai Watch
Nate frees a mythical being trapped in a magic capsule, and the two new friends have adventures with all sorts of troublesome supernatural creatures.
Year Released: 2015
---
Lost and Found Music Studios
Teen singers-songwriters in an elite music program form bonds of friendship, creativity and romance while turning their passion into their profession.
Year Released: 2016
---
Zoobabu
Using clues like color, shape and body parts, try to identify the animal inside the box. With more than 100 to choose from, it will keep you guessing!
Year Released: 2010
---
Iron Man: Armored Adventures
Teen phenom Tony Stark takes to the skies with an ingeniously engineered suit of armor to learn the truth about his father's mysterious death.
Year Released: 2009
---
The Wishing Tree
Five children living on the edge of a forest band together to save a magical wishing tree from destruction and find their own paths to happiness.
Year Released: 2017
---
A 2nd Chance
A gymnast lacks the confidence she needs to reach the top. But with the help of her new coach, she has the chance to win a spot on the national team.
Year Released: 2011
---
Annabelle Hooper And The Ghosts Of Nantucket
While vacationing on picturesque Nantucket, a crafty teenage mystery writer contends with two thieves as she tries to solve a ghostly conundrum.
Year Released: 2016
---
Dashavatar: Every Era Has a Hero
In this animated musical from India, when two children are transported through time to learn about the 10 avatars of Lord Vishnu, they discover that Vishnu took on various incarnations to combat evil in every era.
Year Released: 2008
---
Albion: The Enchanted Stallion
After a magical horse transports her to a fantasy world ruled by an evil general, a brave girl sets out to save the land once and for all.
Year Released: 2016
---
Sahara
When his new love is captured by an evil snake charmer, a young cobra and his scorpion best friend set out across the desert on a wild rescue mission.
Year Released: 2017
---
The Good Witch's Gift
Christmas seems like the perfect time for Cassie and Jake's wedding, but it'll take some magic to pull it off with everything going against it.
Year Released: 2010
---
The Good Witch's Wonder
While heading the mayor's charity auction, Cassie asks new hire Audrey for help, then finds she must use her powers to solve an unsettling mystery.
Year Released: 2014
---
Minions
The banana-yellow, linguistically garbled henchmen of 'Despicable Me' star in this prequel, recounting the story of their villain-worshipping history.
Year Released: 2015
---
Magic Snowflake
Young Nicolas agrees to do Santa's work for one year. But the stress of the job threatens the boy's sense of joy -- and Christmas itself.
Year Released: 2013
---
The Crocodile Hunter: Collision Course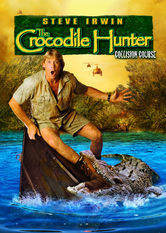 Crocodile hunter Steve Irwin and his wife are mistaken for spies while trying to rescue a crocodile from poachers... who are really CIA operatives.
Year Released: 2002
---
All Stars
Two kids share an extraordinary dream: to bring together a group of misfits and put on the show of a lifetime to save their beloved youth center.
Year Released: 2013
---
Spy Kids
The tables are turned when pint-sized kids Carmen and Juni must rescue their secret-agent parents from the diabolical clutches of Alexander Minion.
Year Released: 2001
---
Spy Kids 3: Game Over
Carmen gets caught in a virtual reality game designed by the kids' new nemesis, the Toymaker, and it's up to Juni to save her by beating the game.
Year Released: 2003
---
Spy Kids 2: The Island of Lost Dreams
Spy kids Carmen and and Juni Cortez team up with two other pint-size secret agents, Gary and Gerti Giggles, in order to take on an evil scientist.
Year Released: 2002
---
Zipi and Zape y la Isla del Capitan
At Christmas, Zip and Zap take a trip with their parents to a remote island, where a friendly woman runs a children's home and mystery awaits.
Year Released: 2016
---
Puss in Book: Trapped in an Epic Tale
After tumbling into a magic storybook, Puss in Boots must fight, dance and romance his way through wild adventures as he searches for an escape.
Year Released: 2017
---
Leo the Lion
Eschewing the carnivorous ways of his fellow lions, maverick Leo follows a vegetarian diet -- causing the other lions to shun him.
Year Released: 2013
---
Top Cat: The Movie
Top Cat and the gang face a new police chief who is not at all happy with poor Officer Dibble's performance trying to prevent Top Cat's scams.
Year Released: 2011
---
Baby's Day Out
After three bumbling hoodlums kidnap a toddler from a wealthy family, they have a zany time trying to hold onto the curious infant.
Year Released: 1994
---
Horrid Henry: The Movie
Henry must team up with Moody Margaret and Perfect Peter to take on his terrifying teacher, Miss Battleaxe, and save his school from being shut down.
Year Released: 2011
---
Chicken Run
Rocky the rooster and Ginger the hen lead their fellow chickens in a great escape from the farm where they are being held captive.
Year Released: 2000
---
Le Petit Nicolas
Nicolas leads a tranquil life, but panics when he finds out his mom is pregnant and that he will be abandoned in the forest, like Little Thumb was.
Year Released: 2009
---
Die drei Rauber
Three robbers roving the countryside kidnap a young girl they believe they can hold for ransom, but she's actually an orphan.
Year Released: 2007
---
Max Steel
After 16-year-old Max moves to his late father's hometown, he meets a snarky alien and discovers an amazing -- but dangerous -- power within himself.
Year Released: 2016
---
Monkey King: Hero Is Back
Released from his ice cage after centuries, a fallen but still quite mystical monkey warrior makes saving a village from monsters his first priority.
Year Released: 2015
---
Jumanji
When two siblings discover an enchanted board game that's a portal to a magical world, they meet a man who's been trapped inside the game for years.
Year Released: 1995
---
Son of Alladin
When an evil magician conjures a deadly dragon, a valiant prince leaps into action and initiates a magic prophecy to protect his kingdom.
Year Released: 2003
---
Alibaba
A woodcutter learns the magic words to enter a cave where 40 thieves conceal their booty, but his greedy brother wants the treasure for himself.
Year Released: 2002
---
Chhota Bheem And the Curse of Damyaan
An evil demon who traded his freedom for immortality lures Chhota Bheem and his friends to the city of Sonapur with tales of hidden treasure.
Year Released: 2012
---
Santa's Apprentice
Young orphan Nicolas learns how to guide a sleigh, slide down chimneys and other duties he'll need when he becomes the next Santa Claus.
Year Released: 2010
---
The Care Bears Movie
The Care Bears live and play together in a country high in the clouds. But they also care for the children on Earth and come to help when needed.
Year Released: 1985
---
Motu Patlu: King of Kings
Motu and Patlu want to help a circus lion get back to the jungle. On the way, the three become caught up in an exciting adventure in the forest.
Year Released: 2016
---
The Adventure Club
After finding a peculiar key, three smart and adventurous kids launch a quest to uncover the whereabouts of a coveted archaeological treasure.
Year Released: 2016
---
Humpback Whales
After near extinction 50 years ago, humpback whales are thriving. Their recovery is captured in this documentary filmed in Alaska, Hawaii and Tonga.
Year Released: 2015
---
Colombia: Wild Magic
Showcasing the country's biodiversity, this documentary reveals the stunning vistas and native wildlife of Colombia's gorgeous but fragile ecosystem.
Year Released: 2015
---